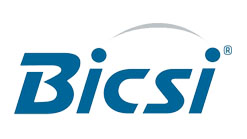 BICSI Approved Courses
BTS offers BICSI CECs for many of our hands-on training courses at NO ADDITIONAL CHARGE! Below is a list of a few of the courses that have Bicsi Approval. If you are interested in Bicsi CECs and the course that you want it not listed below, please contact us. We still may offer Bicsi CECs on classes that are not listed.
BICSI is a professional association supporting the information transport systems (ITS) industry. ITS covers the spectrum of voice, data and video technologies. It encompasses the design, integration and installation of pathways, spaces, fiber- and copper-based distribution systems, wireless-based systems and infrastructure that supports the transportation of information and associated signaling between and among communications and information gathering devices.
BICSI is accredited by the American National Standards Institute (ANSI) and the Registered Continuing Education Providers Program (RCEPP). The International Certification Accreditation Council (ICAC) also accredits our credentialing program. BICSI is also registered with the Florida Department of Business and Professional Regulation's Division of Professional Engineers.
Hands-On CO Power
This 2-day Hands-On course is designed for Central Office Technicians with responsibility for the installation, maintenance, troubleshooting and repair of Central Office power equipment. The course provides a well-rounded basic study of Central Office power that most technicians work with on a regular basis. Theory is effectively combined with a practical hands-on approach that enhances the students' learning experience and maximizes their value as Central Office Technicians. Objectives: Upon completion of this course the student will have a solid foundation of knowledge and experience to work effectively with Central Office power equipment to perform maintenance, troubleshooting and repair with minimal supervision. This course will cover the following topics: AC power equipment maintenance and repair (AC power Functions, AC Surge Arrestors, AC Transfer Switches, Stand-by Generators) DC power equipment and distribution (Operations and Maintenance of Batteries, Rectifiers, Inverters, Power Cabling) Breakers and fuses Grounding & protection Test equipment Central Office battery rundown test performed in the Maintenance Window. And much more…

| | | | | | | | |
| --- | --- | --- | --- | --- | --- | --- | --- |
| RCDD: 16 | NTS: | OSP: | WD: | Installer: 15 | Technician: 16 | RES: | Certified Trainer: 16 |

---

Hands-On CAT 5/6 & Fiber Optic Installer
BTS recognizes that installers and or contractors often have a difficult time getting certified and getting the Hands-On experience needed to do the job. To many courses are focused toward test and exam questions, rather then the understanding and Hands-On Skill-Set to do the job inline with today's standards and competencies. Our Certification Course to become an CAT 5 6 and Fiber Optic Certified Installer is designed to get attendees up to speed quickly on industry standards, provide proper installation, knowledge and get Hands-On training that covers the latest standards, tools, and techniques used today's cable installations, and give them the ability to represent themselves as "CAT 5 6 and Fiber Optic Certified Installer." Attendees will be taught how to properly splice fiber, both fusion and mechanical, test and troubleshoot a fiber system. Also, in today's enviornments technicians need to be able to properly inspect and repair faulty connectors. A portion of this course is used to cover termination techniques and testing of connectors, patch cords and couplers. Many of the systems used today will also include portions of Cat 5 and 6 cabling. Like the Fiber Optic systems, this bit rate is dramatically increasing giving the importance of proper installation and testing of these systems. This course will cover the transmitting capabilities of Cat 5 and 6 cable, proper termination and testing a data system. Those who complete this course will be productive and knowledgeable in both Fiber Optic and Category 5 and 6 cabling. BTS's Certification Course to become an BTS Certified Installer is BICSI accredited course. It is taught by SME certified structured cable specialists with over 25 years of industry experience that includes network installations/upgrades for Telephone Companies, Power & Energy Companies, United States Federal & State Governments, School Districts, and major U.S. Corporations. By completing this course you will earn 21 Continuing Educational Credits that could be applied to your BICSI continued education program. Our SMEs have the field experience to find the answers to real live scenarios, providing students with a Real-World Experience. Attendees each get a Certification Certificate, and I.D. Card Benefits: -Receive (21) continuing educational credits CECs from BISCI that can be used towards other educational goals. -Maximize system performance and reliability by learning today's installation techniques. -Be aware of current industry standards, and become a trusted resource for your customer. -Gain customer confidence by ensuring the integrity of their installations/support. -Hold a Certification Installer Card that represents your Certification and BICSI CECs. -BTS Certificate and I.D. card remains on electronic record and can be confirmed and reissued at any time. -This Certification is Nationally and Internationally Recognized.

| | | | | | | | |
| --- | --- | --- | --- | --- | --- | --- | --- |
| RCDD: 21 | NTS: | OSP: 21 | WD: | Installer: 21 | Technician: 21 | RES: | Certified Trainer: 21 |

---