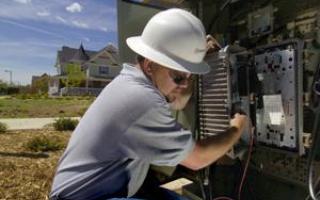 Course Description:
This 2 day Advanced Hands-On course is designed to give experienced field technicians the opportunity to implement their skills troubleshooting voice and data circuits. This course is based in the field, for technicians to put into action the knowledge and hands-on skill sets gained from our OSP Fault Locating and xDSL courses on real world customer problems and support issues. This course will include troubleshooting outside plant cable, drops and testing and qualifying customer inside wire (which is becoming more and more of a top priority).
Emphasis of this course is placed on actual LIVE IN THE FIELD, PRACTICAL REAL-WORLD TESTING AND TROUBLES ISSUES. Technicians will be engaged to effectively use Test Equipment in the Field. Most technicians in the field today only utilize about 50 of this test instruments capabilities our goal is to have a 100 percent of their test instruments capabilities put to use. No sales pitch in this course, just Hands-On In-the-Field Testing Troubleshooting.
Our SMEs have the field experience to find the answers to real live scenarios, providing students with a Real-World Experience.
Students Will Learn:

Course Length:
2 Days