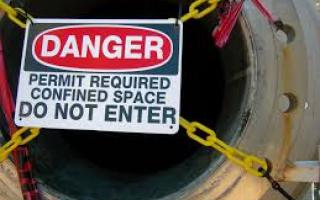 Course Description:
This 2-day Hands-On course is geared to all personnel entering manhole(s) andor a confined space for installation, repair, maintenance andor any other service(s). This extensive course is designed to meet the new federal regulation 29 C.F.R. Part 1910.146 and to educate workers on the serious nature of manhole(s) andor any confined space entries based on OSHA standards.
The hazards, permits, entry procedures, equipment, monitoring steps and rescue considerations necessary to safely perform an entry are covered. BTS insures that this training will have a lasting impact on all attendees and will focus on safe work practices and proper use of safety equipment to respect hazards associated with manhole(s) andor any confined space entry.
This course will provide the information and practical Hands-On Real-World Experience that is needed for Confined Space Entry Safety and Operations Certification.
Students Will Learn:

Course Length:
2 Days