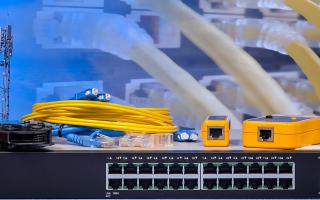 Course Description:
This 2-Day Hands-On course is a must for persons entering the field of telephone communications. In the first part of this course, students will learn about basic electricity electronics as it applies to telecommunications, basic telephony terms and concepts commonly used in the field today. In addition, the student will learn the basic components of the telephone network from the customer equipment to the outside plant, central office and the toll network.
The second portion of this course expands from the basics learned in the first part and covers basic networking as it applies to understanding of hubs, routers, switches, modems, cabling, etc.
Each student will have Hands-On training in basic meter reading, trouble isolation and basic networking terminologies and how they all work together in today's telecom environment.
Students Will Learn:

Course Length:
2 Days