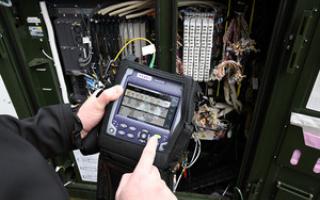 Course Description:
This Hands-On 2-day course (3 Days if the prerequisites are not met) is designed to benefit those requiring an introduction to the principles and applications of Passive and Active Optical Networking and Fiber Systems including Fiber to the X (FTTx) applications, and their associated equipment and testing requirements and methods using an effective mix of classroom and Hands-On to help participants Lockdown a complete understanding of the equipment, testing, and tasks to be undertaken in real-life situations.
The students will use state-of-the-art test equipment such as the, Viavi ONX-580 OneExpert, EXFO, Fluke, etc., Meters, and incorporate any meter(s) that students can bring to the session to use during the hands-on lab procedures throughout the course and will be used during the Hands-On lab exercises to reinforce Real-World Experience.
BTS does provide some gear for the labs, but it is always best to get training on what you will be using.
Students Will Learn:

Course Length:
2 Days