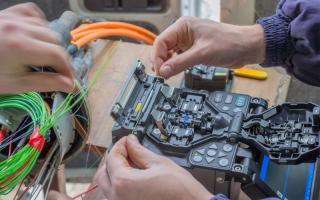 Course Description:
This Fiber Optic course will give technicians a working knowledge of the various termination methods and testing procedures in the long haul, metro, and fiber to the home (FTTx) systems.
Completion of this course will give the technician an understanding of fiber optics and focuses on the equipment used to terminate, test, and troubleshoot fiber optic systems. This is a prerequisite course and an entry point to more advanced topics available in additional BTS Fiber Optic courses.
Our instructors have actual field experience and have faced the same obstacles as your team. Our Real World Experience allows us to provide the participants with the answers and the skills to overcome their daily challenges.
Students Will Learn:

Course Length:
3 Days