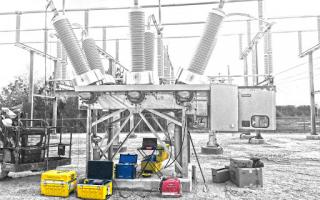 Course Description:
This Hands-On course will cover the maintenance and testing requirements for common substation devices, including power transformers, oil, air and vacuum circuit breakers, switchgear, ground grid systems, batteries, chargers and insulating liquids. This course focuses on what to do, when to do it and how to interpret the results from testing and maintenance.
Substation maintenance is a key part of any plant's maintenance program. Failures in key components such as racking mechanisms, meters, relays and busses are the most common cause of unplanned outages. Transmission, distribution and switching substations generally have switching, protection and control equipment and one or more transformers. Having skilled substation maintenance technicians is essential to equipment reliability.
This course focuses on maintenance and testing of switchgear, circuit breakers, batteries and protective relays, and more...
Students Will Learn:

Course Length:
4 Days