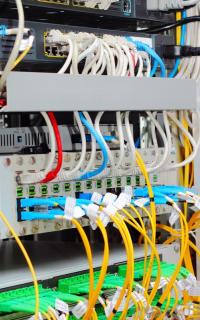 Course Description:
During this powerful 2-day course, SONET technology fundamentals are examined in detail to create a solid technical foundation and understanding of these complex Technologies. The participants are led through applications, framing, protection switching and other key elements of the SONET architecture.
Optical networks are a key component of the global telecommunications infrastructure. Synchronous Optical Network (SONET) and Synchronous Digital Hierarchy (SDH) have become the worldwide standard for the interface and multiplexing of user information to optical networks. SONETSDH systems allow much greater network flexibility and management over existing optical systems.
In this SONET SDH Training course, you will learn both the technology and applications of SONETSDH. We will review the SONETSDH system components as well as the end-to-end SONETSDH network design process. We will also discuss the essentials of SONETSDH synchronization, control, network management, and practical deployment issues. In short, this course will give you the knowledge and skills needed to understand and deploy this important technology.
SONET and SDH are the global standards for optical telecommunications transport they define the transport infrastructure for telecommunications networks worldwide and we will also be taken a look at DWDM technologies as well.
Students Will Learn:

Course Length:
2 Days