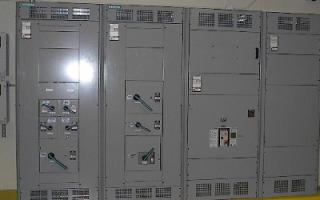 Course Description:
This 2-day extensive Virtual "Live" Instructor-Led course is designed for Central Office Technicians with responsibility for the installation, maintenance, troubleshooting and repair of Central Office power equipment. The course provides a well-rounded basic study of Central Office power that most technicians work with on a regular basis. Theory is effectively combined with a practical hands-on approach that enhances the students learning experience and maximizes their value as Central Office Technicians.
Objectives Upon completion of this course the student will have a solid foundation of knowledge and experience to work effectively with Central Office power equipment to perform maintenance, troubleshooting and repair with minimal supervision.
This course will cover the following topics
AC power equipment maintenance and repair (AC power Functions, AC Surge Arrestors, AC Transfer Switches, Stand-by Generators)
DC power equipment and distribution (Operations and Maintenance of Batteries, Rectifiers, Inverters, Power Cabling)
Breakers and fuses
Grounding protection
Test equipment
Central Office battery rundown test performed in the Maintenance Window.
And much more
Students Will Learn:

Course Length:
2 Days