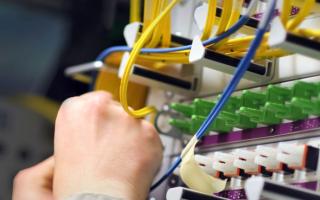 Course Description:
This Hands-On course is designed to provide technicians with a practical understanding and Hands-On Experience of fiber optic theory and fiber optic applications.
This would include using Fiber Optics for
-Digital Control Systems (DCS )
-Networks (LANSWANSCANSMANS)
-Security Traffic Systems
-Closed Circuit TV systems
-Industrial Manufacturing Monitoring Equipment
-Data and Voice Networks
-Multitude of Other Fiber Applications
This in-depth course focuses on a wide array of Fiber Optic systems and components and will focus on installation, splicing, connectorization, testing and maintenance techniques that will prepare each student to skillfully work with fiber optics in a wide variety of commonly found work conditions. This course relies heavily on hands-on exercises and student participation, It begins with an explanation of light and fiber optic theory and then moves on to Hands-On and practical applications of installing and maintaining a complete fiber system.
Students Will Learn:

Course Length:
3 Days