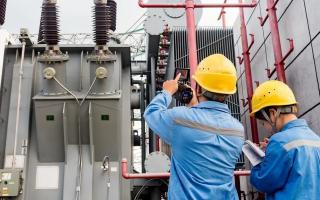 Course Description:
This Hands-On course will teach you how to prioritize your transformer maintenance strategy, stretch your maintenance budget and at the same time maximize the life and condition of your electrical transformer.
As an owner of transformers you are faced with the challenge of how to minimize downtime and maximize life expectancy of your valuable asset. With budget restraints, knowing how to prioritize your transformer testing and maintenance expenditures is crucial. This transformer testing and maintenance course will review what traditional and new maintenance testing procedures should be utilized by transformer owners. We will also look at the latest developments in transformer design, construction, testing, diagnostics, oil sampling techniques, interpretation of results and transformer asset planning.
Today's capital spending on new and replacement transformers is at its lowest level in decades. To make matters worse, the load on each transformer (or its utilization) continues to grow. Increased equipment utilization, deferred capital expenditures and reduced maintenance expenses are all challenges facing todays transformer owner.
Many electric utilities and large industrial, commercial and institutional owners of medium and large power transformers are beginning to develop their own "Life Cycle Transformer Management" programs.
Our transformer testing and maintenance course will deal with many of the technical and economic issues dealing with a) The Screening Process to prioritize the transformer fleet b) Transformer Condition Assessment of individual transformers, and c) Life Cycle Decisions retire, refurbish, replace, relocate.
Students will learn safe and proper maintenance and testing procedures on power transformers. The course covers transformers used in commercial and industrial power distribution systems, including oil and dry-type units. Larger power transformers used in utility applications are also covered.
Students Will Learn:

Course Length:
2 Days