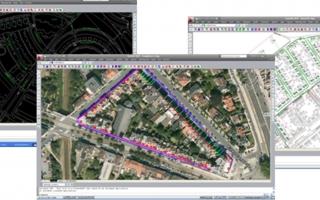 Course Description:
This extensive course was designed for those new to local loop design, planning and engineering - whether in telecommunications, CATV engineers designing fiber or copper, traffic engineering, municipal engineering, public utilities or any other roles that require familiarity with standards and common practices in outside plant design for fiber and copper.
This course begins with the basic concepts such as basic electricity, basic telephony, outside plant components and loop transmission. It steadily builds to more advanced concepts and skills, including feeder and distribution designs, digital loop carrier systems and fiber optics. Local loop facilities sometime referred to as "the last mile are a critical and capital-intensive network component in delivering reliable and adequate telecommunications services to a local carrier's customers. The third day and the final day consist of copper and fiber design exercises that put to work the theories and practical parts of the course. Students will receive 4 fiber design cost models that they can use to examine fiber design alternatives. They will also have a chance to show the area they want to design in class so a design can be started for it.
In today's competitive markets, local loop facilities that are cost-effective, reliable and capable of accommodating changing customer needs are key to your organization's success.
Students Will Learn:

Course Length:
5 Days