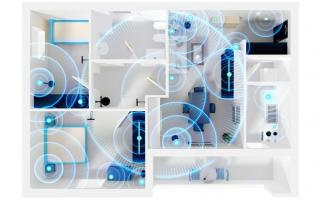 Course Description:
As WiFi technology improves and its popularity expands, the number of WiFi connected devices within the residence is increasing exponentially computers, tablets, phones, televisions, smart appliances, and so on.
The growth in wireless devices coupled with faster broadband connections to the home has contributed to an increase in end-users wireless quality of experience (QoE) expectations.
Customers want to consume wireless content on the device they want, where they want, when they want, and they want a high-quality, trouble-free experience while doing so. As a whole, this creates significant challenges for companies today including
-Residential Set-up, Configuration and Troubleshooting
-Significant increases in WiFi-related help desk Issues
-Difficulty Segmenting, Identifying, and Resolving Wireless Performance Issues
-High Numbers of Repeat Service Calls... Why? Common Fixes
-Customer Turn-Over Due to Poor Wireless QoE... Let's Fix this Problem
-Question and Answer Session
-And much more...
Students Will Learn:

Course Length:
2 Days