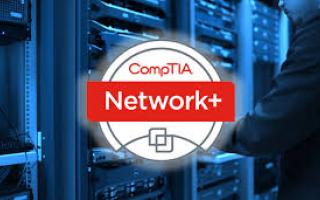 Course Description:
This extensive Virtual Live Instructor-led CompTIA Network+ meets the NEW DoD Directive 8140 requirements and the latest version (N10-007).
This course will provide official CompTIA Virtual Live Exam and Testing Certification.
-Testing Voucher with Virtual Testing and Certification on Last Day.
Will Department of Defense (DoD) Directive 8140 replace DoDD 8570? Yes.
When will DoD 8140 take effect? It is already in effect.
Why Change from 8570 to 8140?
DoD 8140 is designed to be more flexible and inclusive than DoD 8570. DoD 8140 includes initiatives such as NIST NICE (National Initiative for Cybersecurity Education), which identifies critical KSAs (Knowledge, Skills, and Abilities) and places cybersecurity positions into 7 categories (1. Security Provision, 2. Operate Maintain, 3. Protect Defend, 4. Analyze, 5. Operate Collect, 6. Oversight Development, and 7. Investigate) consisting of 31 specialty areas.
BTS works with clients to deliver appropriate material to become CompTIA Network+ certified. Course design uses the latest texts and other materials over a one or two week period based on client needs. Time is allowed after each Instructor presentation and demonstration for student hands-on work on labs, practice exams and Network+ related drills.
BTS offers On-Site Testing and Test Administration for this course, or students can take the exam at their own leisure at a certified testing center of their choice and schedule.
Master essential data networking skills while preparing for the CompTIA Network+ certification exam (N10-008).
CompTIA's Network+ is the premier vendor-neutral networking certification. Our Network+ Prep Course is designed to provide the foundation you need not only to be productive on the job but also to be successful in more specialized topics and in your pursuit of vendor-specific certifications. Companies such as Dell, HP, Ricoh, Sharp, and Xerox recommend or require CompTIA Network+ for their networking technicians. It is a technical prerequisite option for IT technicians seeking to join the Apple Consultants Network, and is recognized by the U.S. Department of Defense.
Earning CompTIA's Network+ certification increases your value in the marketplace, providing proof of your knowledge, skills, and ability to manage, maintain, troubleshoot, install, operate, and configure basic network infrastructure. Our Network+ Prep Course points you in the right direction, allowing you to demonstrate the concepts covered on the Network+ exam in a real-world, hands-on environment. You will work through several practice exams to reinforce your knowledge. You will gain essential networking skills in labs that feature a wide verity of networking equipment.
In addition to preparing you for Network+ certification, this course also meets the NEW DoD 8140 training requirements.
Students Will Learn:

Course Length:
5 Days