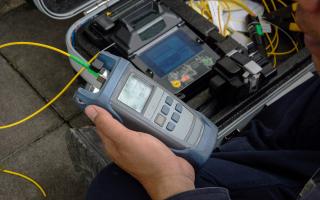 Course Description:
This Hands-On course provides more in-depth Hands-On Labs and focuses on a wider array of Singlemode fiber optic systems and components, installation, splicing, testing and maintenance techniques.
This training is geared for the voice, video and data technician, supervisors or engineers who require a more in-depth working knowledge of long distance communication using fiber optic technology.
The course material prepares each student to skillfully work with fiber optic splicing, testing and troubleshooting equipment in a wide variety of commonly found work conditions.
Students Will Learn:

Course Length:
3 Days