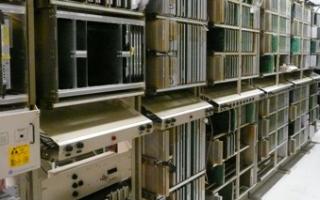 Course Description:
An accelerated version of the traditional Nokia (formerly AG Communication Systems) GTD-5 maintenance and troubleshooting course with updated, full-color block diagrams and frame images.
This course was designed to jump-start students with little or no switching knowledge to a competency where they can perform Level-1 card-level repair on virtually any of the main modules in the GTD-5. Ancillary equipment such as SS7 links, recorder announcers, ringing generators, and gateways such as for remote-access equipment, the CPX, Extension Complex, billing and remote switch monitoring are also discussed as needed. Troubleshooting techniques are taught pro-actively, including Maintenance-window procedure.
Envisioned as a minimum 5 day track, the actual course length and content is flexible, and can be adjusted depending upon the needs of the class. A 10 day version of the course provides the traditional maintenance- level background of all switch modules, and many support-level concepts, equipping students to handle most problems independently, while providing an excellent background for NOC and TAC interaction.
Students Will Learn:

Course Length:
5 Days