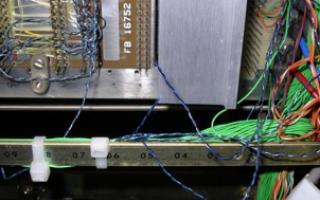 Course Description:
As OEM-support options dwindle, it has become more important than ever for telco personnel to resolve network faults on their own, including the most difficult ones. BTS recognizes the challenges of finding affordable, support-level training, and has worked hard to provide you with no-compromise, expert-led courses at the support level.
The Nokia (formerly AG Communication Systems) GTD-5 Support Course provides a detailed support-level course with updated, full-color block diagrams and images. This course was designed to bring students with a general, maintenance-level competency of the GTD-5 to a considerably more advanced understanding of the system, including its backplane and cabling. This will help the understanding of inter-module connections, so that almost any fault can be traced and corrected. The microprocessor (MP) front-end and Common Memory Units (CMU) are looked at in detail, with an emphasis on the APC and its connections to the ACDC. Important interfaces like the Operations Gateway (OG), LCDT, RCDT, and AMA equipment are explained and accessed, as available. The role and variations of MDC CPX are also discussed.
The course then looks the PCM network, and studies how the SIC, SSW, and BUNW are interconnected. Superordinate and Subordinate status are explained, and how they relate to the BUNW, TSW, and PCUs. Various failing diagnostic examples from previous BUNWTSW faults are reviewed and decoded, including recovery messages such as SMA syndromes and diagnostic fault printouts. In particular, the 1.019 Non-Maskable Interrupt, 3.059 PCM Trace, and 3.028 Executive Reset SMA Syndromes are studied, along with the typical craftsperson action for each.
Documentation such as the UG, CRL and EL are used to trace cabling, and look at the layout of the backplane of key frames. Troubleshooting techniques are taught pro-actively, including Maintenance-window procedures. Time is allotted to work on troubles which students have encountered and want to discuss. Almost any type of hardware or software fault can be reviewed, with an explanation of the typical steps needed for resolution.
Students Will Learn:

Course Length:
5 Days