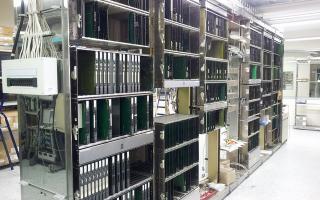 Course Description:
This extensive Virtual Live Instructor-led course provides the skills required to perform maintenance and a high-degree of troubleshooting, and will walk the student through a practical understanding of the Nokia (formerly Siemens) EWSD switching system and its various module options. It discusses the use of maintenance terminals such as the OMT, EAI, and SYPD, including the use of the Smart Commander, and its BCT Boot, BMML, and Alarm Console programs, and also looks at system output messages such as Maintenance Message Numbers (MMN) and Fault Location Numbers (FLN). Several Electronic Document Delivery System (EDDS) books are reviewed, including the Trouble Locating Manual (TLM), Trouble Analysis Procedures (TAP), and Detailed Level Procedures (DLP). Key Books such as 0200, 0825, and 1088 are covered in detail.
Previous types of troubles are reviewed and used as exercises, including line and trunk maintenance, but also parts of the Switching Network (SN), Line Trunk Groups (LTG), Digital Line Unit (DLU), and DIU control modules. The IOP architecture is also included, with a discussion of how OMTs (terminals) are connected.
Our non-intrusive exercises equip the student to conduct day to-day maintenance activities, perform troubleshooting procedures, including cabling and parts of the backplane, and much more. The course is flexible, allowing the most important content for a particular group of students to be emphasized.
Students Will Learn:

Course Length:
5 Days